Reviews for Forkliftonline
United Kingdom
Using the website for 7 years
Richard Firby
United Kingdom
Using the website for 9 years
Seamus
Netherlands
Using the website for 10 years

Derwin moerlie
Netherlands
Using the website for 17 years
wais
Netherlands
Using the website for 19 years
Peter Erven
Germany
Using the website for 6 years
Jürgen
Turkey
Using the website for 3 years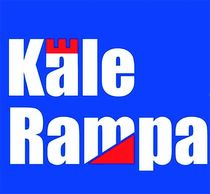 Fatih Kara
Ukraine
Using the website for 9 years
Сергей
Netherlands
Using the website for 8 years
Handelsonderneming J.D. van Pijkeren
Ukraine
Less than a year on the website
No ads
TOV "BAF Yukreyn"
Юра
Effectiveness
More than 4.000.000 buyers visit Forkliftonline every month. This makes Forkliftonline a very effective platform for selling your machinery and vehicles.
People trust us
More than 6100 companies from all over the world collaborate with us.
Your page
We'll create for you a personal page with the company's logo, description of your activity, contact details and the list of all your ads.
example